The Desert Night Sky Soy Candle (13 oz)
Regular price
Sale price
$26.00 USD
Unit price
per
Sale
Sold out
Introducing the Desert Night Sky Gnome Bath+Body Soy Candle: Unveil the Mystique of the Desert with Cedarwood, Coriander, Ginger, Black Pepper, Lavender, and Oakmoss
Illuminate your senses and embark on a mesmerizing journey under the Desert Night Sky with our Gnome Bath+Body Soy Candle. Infused with a captivating blend of cedarwood, coriander, ginger, black pepper, lavender, and oakmoss, this candle evokes the enigmatic allure of the desert landscape, bringing the magic of a starlit night into the comfort of your home.
Scent Profile
Cedarwood, Coriander, Ginger, Black Pepper, Lavender, and Oakmoss.
Candle Details
- Proudly Handcrafted in the Castro District in San Francisco, CA
- 13 oz (65-75 hour burn)

- Soy Wax: American-grown; All-natural; Eco-friendly
- Fragrances: Infused with Fine Fragrances; RIFM/IFRA; Approved for Cosmetics
- Wicks: Crackling FSC-certified Wood Wick

-Dimensions : 3.5" (Diameter) x 3.5" (Height)
- Container Material: Recycled Glass
Fragrance Notes

Cedarwood, coriander, ginger, black pepper, lavender, and oakmoss.
Ingredients

Partially Hydrogenated Soybean Oil, Hydrogenated Coconut Oil, Soy Emulsifier, and Fragrance.



Burning Instructions & Safety

Trim the wick to ¼ inch every time before you burn the candle!

Wicks are often made to burn while maintaining a healthy useable length of 1/4 inch. If the burning wick has carbon buildup at the top, it can be removed or trimmed to leave a healthy, functional wick that is 1/4 inch long. This is the rationale behind trimming the wick to 1/4 inch before each burn. 

Since container candles are made for extended burn times, they perform best when you let them burn all the way to the melt pool (where the wax liquefies from edge to edge of the container). A bigger liquefied area means more fragrance will evaporate, making the candle smell nicer. 

Safety first: Burn the candle within sight. Keep away from drafts and vibrations. Keep out of reach of children and pets. Never burn the candle on or near anything that can catch fire. Keep the candle free of any foreign materials, including matches and wick trimmings.

Only burn the candle on a level, fire-resistant surface. Stop burning your candle when only ¼ inch of wax remains. Never extinguish a candle by putting on the lid.
Share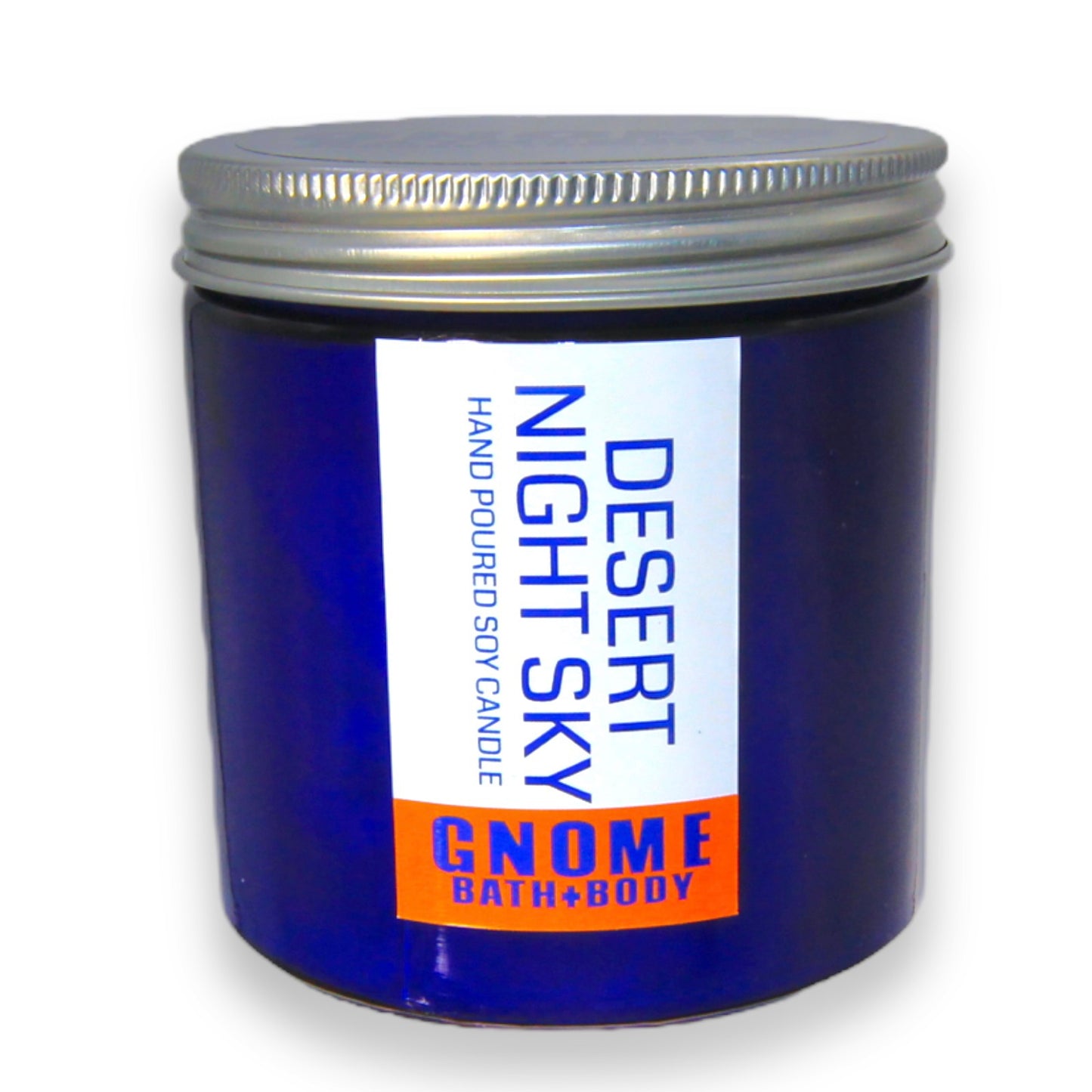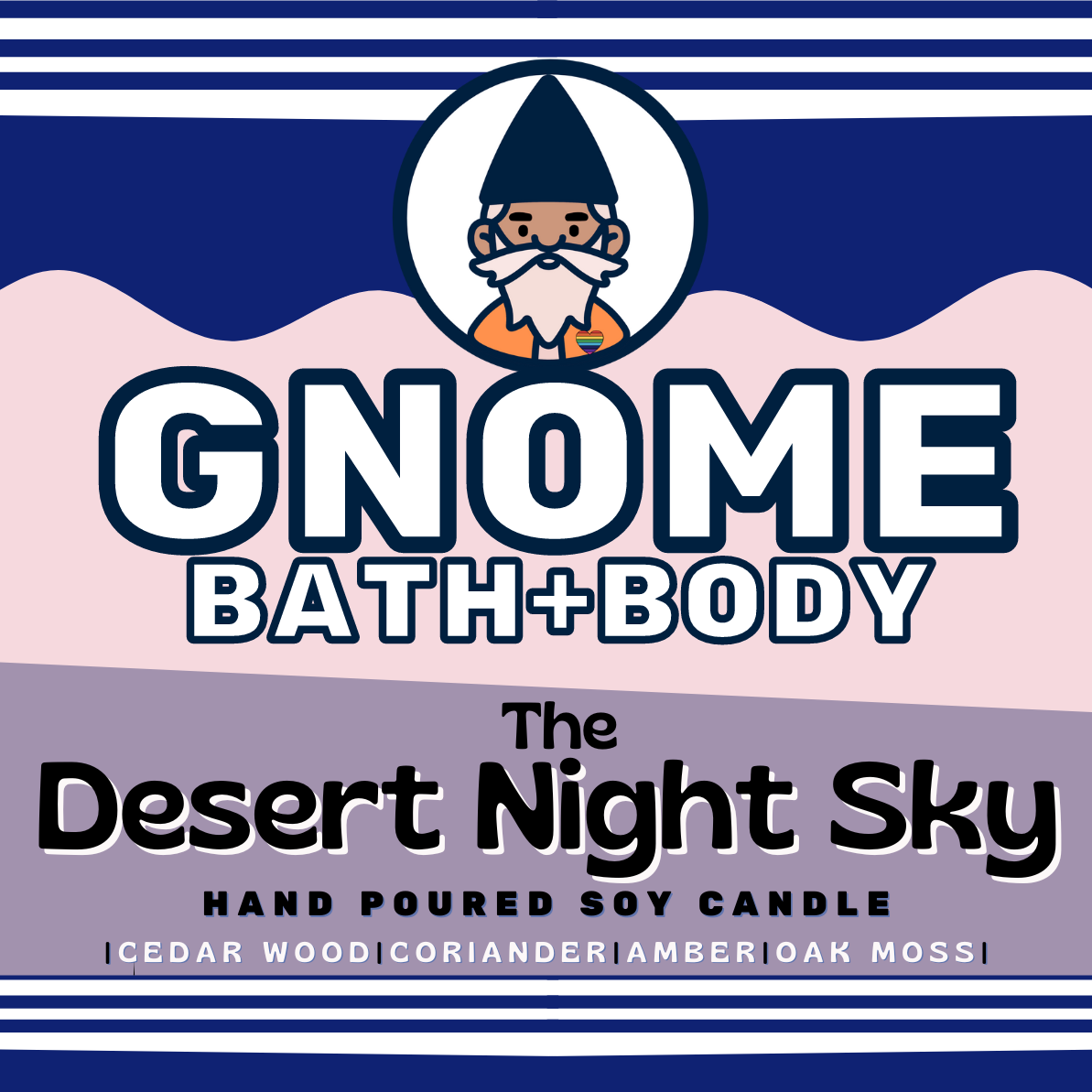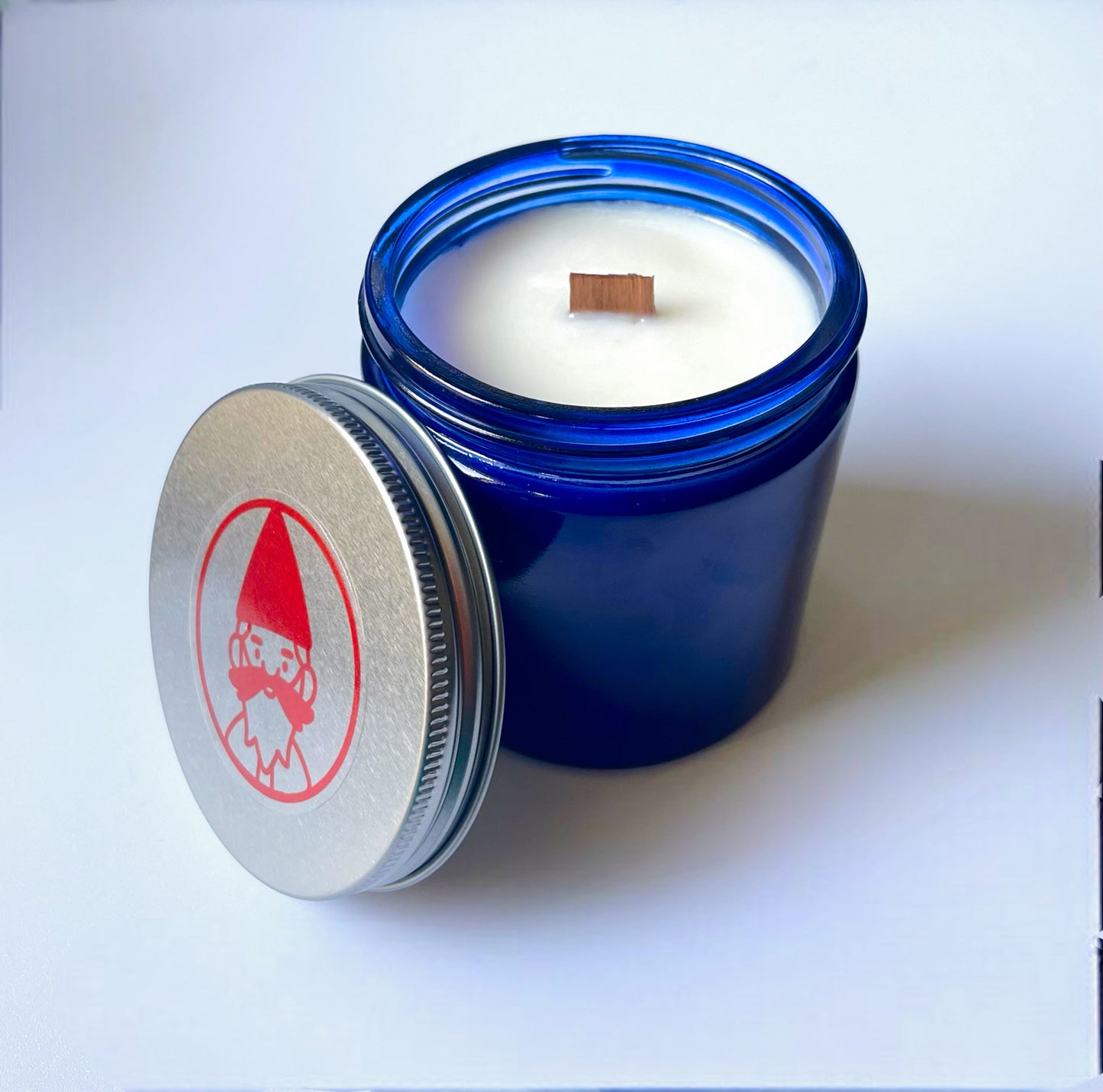 Desert night sky
One thing that really separates this candle from others is how evenly it burns. In some candles it burns straight down the middle but this burns all the way across the surface. It also burns very cleanly and smells amazing.